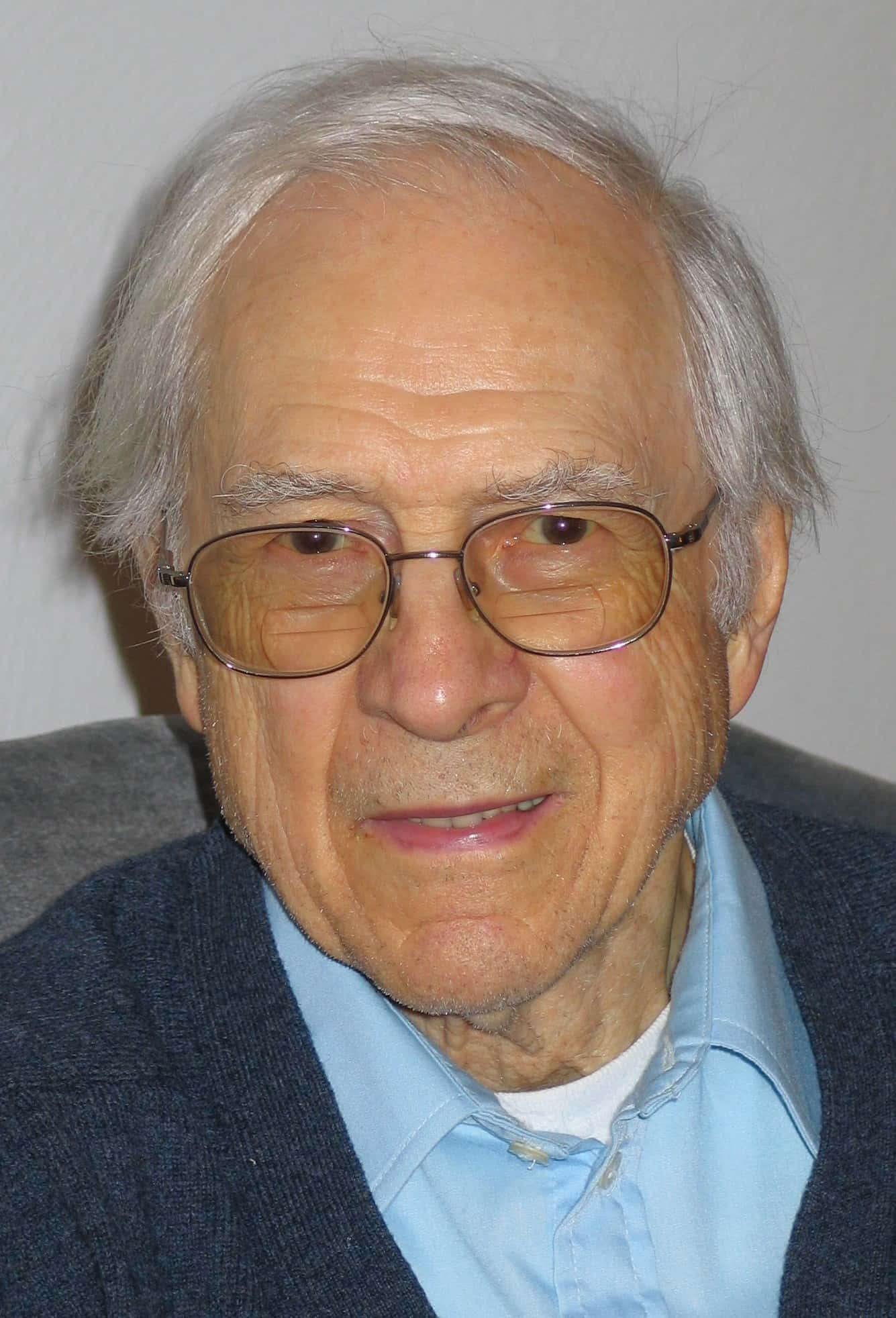 Cyril D. Curtis, retired nuclear physicist, died June 1, 2019 in Albion.  He was 98.
Dr. Curtis was born in 1920 to Benjamin and Zella (Tait) Curtis, on a farm southwest of Albion.  He grew up in an era before electricity had come to rural Illinois, and attended a one-room school until eighth grade.  He graduated from McKendree College (now McKendree University), and obtained his doctorate in physics from the University of Illinois, where he met his wife, Helen Ulrey.
In the meantime, during World War II, Dr. Curtis enlisted in the United States Army Air Force.  He was trained in electronics at Harvard and radar at MIT before being assigned to the Manhattan Project, where he assisted in the development of the atomic bomb.  He witnessed the first test of the atomic bomb in New Mexico in 1945 (looking the other way so that he would not be blinded).
After the war, Dr. Curtis was employed at Argonne National Laboratory, where he assisted in the development of the reactor that powered the first nuclear-powered submarine, the Nautilus.  He taught physics for six years at Vanderbilt University, then joined the Midwestern Universities Research Association, a particle accelerator laboratory in Madison, Wisconsin.  Particle accelerators are tools for conducting research on subatomic particles, the basic building blocks of matter.  From 1968 until his retirement in 1986, Dr. Curtis was employed at Fermi National Accelerator Laboratory in Batavia, Illinois.  In its time, Fermilab was the most powerful particle accelerator in the world.
While at Fermilab, Dr. Curtis became involved in the development of proton beam accelerators as a tool for cancer treatment.  He assisted in the design and construction of such a device at the Loma Linda University Medical Center in California.  About 10 years after the Loma Linda machine began operation, Dr. Curtis developed prostate cancer, which was cured by the machine he helped to build.  Proton beam machines have now become widespread as a tool in cancer treatment.
Dr. Curtis has authored and coauthored many articles in professional journals.
Dr. Curtis was an accomplished amateur pianist (favorite composition, Liszt's "Liebestraum" no. 3).  While in retirement in Albion, for many years he organized an annual community-wide music recital, held at the Albion First United Methodist Church, of which he and Helen were members.
Dr. Curtis was preceded in death by his older brother Everett (1996), his wife Helen (2003), and his older son Jonathan (Martha Margowsky) (2006).  He is survived by his younger son Christopher (Susan Nash), and grandchildren Matthew and Rebecca Curtis.
Contributions may be made in his name to Albion First United Methodist Church, the Albion Senior Citizens Center, and McKendree University.
The funeral service will be held at 11 a.m. on Saturday, June 15, 2019 at the Albion First United Methodist Church. Visitation will be held from 9 to 11 a.m. at the church. Burial will follow in Mt. Zion Cemetery, west of Albion.
Ingram-Meridith Funeral Home of Albion is honored to be entrusted with the arrangements.