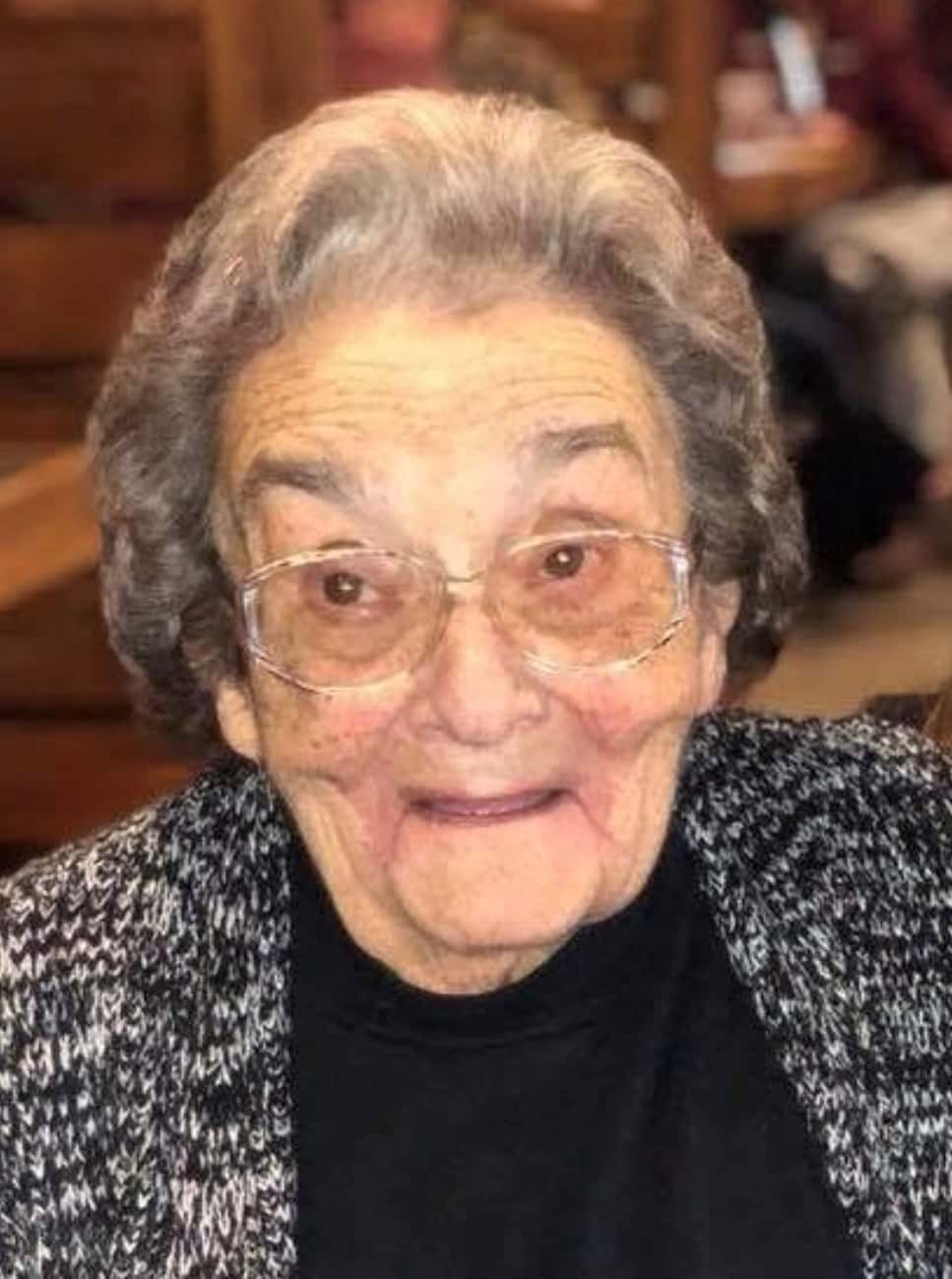 91-year-old Evelyn Margaret Barker of McLeansboro, died at 1:56 a.m. on Monday, December 10 at Hamilton Memorial Hospital in McLeansboro. She was a registered nurse and served many years as the Hamilton County Nurse. She also helped with the family's business, E.A. Masonry. Evelyn was affiliated with St. Clement's Catholic Church in McLeansboro. She enjoyed flowers, birds, going to the "farm", her dog Piper and being with her family. She will be missed by all her family and friends.
Evelyn was born on February 12, 1928 in Piopolis to John K. Aydt and Catherine (Roesch) Aydt.
Survivors include three daughters: Margaraet (husband Lynn) Vines of McLeansboro, Catherine Barker (husband Keith Stewart) of Hawthorn Woods, Illinois and Juanita (husband Scott) Rister of New Haven; five sons: Michael (Janet) Barker, John (Debra) Barker, William (Denise), Jim Barker, and Tom (Tiffany) Barker all of McLeansboro; 14 grandchildren: Erika (Scott) Healy, Chris Barker, Brandon Morris, Chad Morris, Heath (Amie) Barker, Jared Barker, Holly (Patrick) Windhorst, Lora (Corey) Phillips, Danielle (Braden) Short, Brianna (Josh) Wiggins, Logan Barker, Madelyn Barker, Sabrina Barker, and Matthew Barker; 20 great-grandchildren also survive. She was preceded in death by her parents, husband, and son, Joseph Barker.
Funeral services for Evelyn Margaret Barker will be held at 10 a.m. Friday, December 13 at St. Clement's Catholic Chapel in McLeansboro with Father Slawomir Ptak officiating. Burial will be held at St. Clement's Catholic Cemetery. Visitation will be from 6-8 p.m. on Thursday, December 12 at Harre Funeral Home in McLeansboro. Memorials may be made to St. Clement's Catholic Cemetery or Perry County Humane Society.
The Harre Funeral Home in McLeansboro is in charge of all the arrangements.