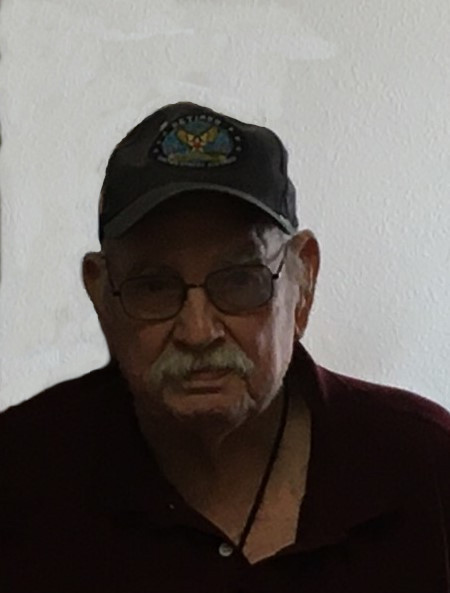 JACKIE DALE WILLIAMS, 83, of Springdale, Arkansas, passed away Wednesday, October 14, 2020 at Edgewood Nursing Home in Springdale.
Jackie was born December 19, 1936 at Oilton, Oklahoma to Jess D. and Otha E. (Casey) Williams, Sr.  He married Dorothy J. Molt June 19, 1955 at Cisne, Illinois. She preceded him in death November 29, 2018.
Jackie was the owner of Williams Realty in Springdale, Arkansas, a twenty-two-year Air Force Veteran and supervisor for the Telecommunications Operations for the United States Air Force. He enjoyed spending time with his wife, fishing and later worked at O'Reilly Auto Parts in Springdale.
Jackie is survived by a daughter Sherye (Mike) Brown of Noble, Illinois; a son Mike (Sue) Williams of Fayetteville, Arkansas; six grandchildren, thirteen great grandchildren, and two step great grandchildren; two sisters-in-law Ruth Williams of Mt. Erie, Illinois and Valarie Williams of Macon, Georgia and a brother-in-law Larry (Pam) Molt of Effingham, Illinois.
Jackie was preceded in death by his parents, his wife Dorothy, two brothers Leonard 'Leon' Williams and Jess Williams, Jr., and a grandson Tony Fink.
Graveside service will be 11:00 am with viewing prior to service at 10:30 am Saturday, October 17, 2020 at the Cisne Cemetery. Military rites will be conducted at the cemetery. Everyone attending the service is asked to go directly to the cemetery.
The family requests everyone practice social distancing.
Memorials may be given to Alzheimer's Association or American Heart Association and will be accepted at the funeral home or may be mailed to Hosselton-Meridith Funeral Home, PO Box 418, Cisne, Illinois 62823.
Fond memories and expressions of sympathy may be shared with the family at www.meridithfuneralhome.com.