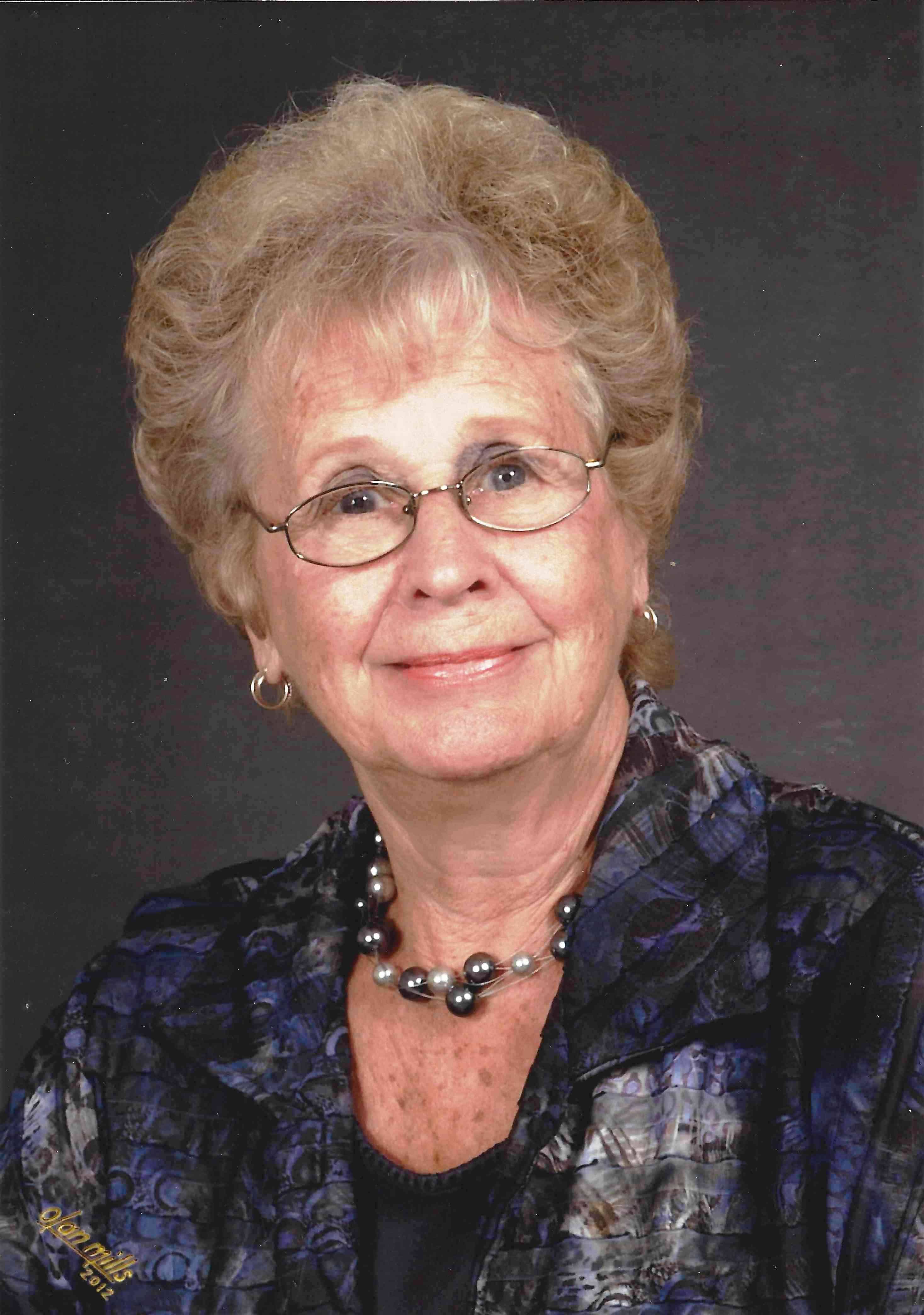 Juanita J. Harris, 91, of Carmi, IL, passed away Sunday, February 21, 2021.  Juanita was the Daughter of Jacob Clay and Effie Mae (Hunt) Mezo.  She was born April 2, 1929 in McLeansboro, IL.  Juanita married Rex R. Harris on October 11, 1947 in Morganfield, KY and they moved to Carmi, IL in 1948.
She is survived by her daughter, Debra Harris Kircher and her husband Timothy J. Kircher and her son Robin R. Harris and his wife, Michelle Land Harris all of Carmi; Surviving Grandchildren are Kristen (Rob) Frymire of Evansville, IN, Jarod (Mindi) Pretzsch of Spring Hill, TN, Jason (Natalie) Pretzsch of Indianapolis, IN, Rory Harris of Carmi, IL and Kit Harris of Carmi, IL; Great -grandchildren are Lauryn Frymire (John), Alex Frymire (Alyssa), Morgan (Danny) Aldridge, Megan Turner (Connor), Riley Frymire (Cory), Kade Pretzsch, Alivia Pretzsch,  Brexton Pretzsch and a great-great-grandchild, Dixie Aldridge.
Juanita was preceded in death by her parents, husband Rex, her son Randy L. Harris, five sisters, and three brothers.
Juanita earned her RN degree from Olney School of Nursing and a BSN from Southern Illinois University- Edwardsville Nursing School. She was inducted into Epsilon Eta Chapter of Sigma Theta Tau National Honor Society of Nursing in 1983. Juanita dedicated her nursing to the Lord's Christian Service in 1977. She retired from nursing in 2002 as an office nurse after enjoying thirty years of nursing in doctors' offices. In 1968, Juanita was named by the Home Culture Society as their "Women of the Year" for her church, civic and scholastic volunteer work. Juanita was a devoted member of the First Christian Church in Carmi, IL for over 70 years where she was a member of the Christian and Willing Workers Sunday School class, active in youth programs and active in the Joy Group. She was also a dedicated member of Wabash Chapter of NSDAR (National Society Daughters of the American Revolution), the Hawthorne Chapter of White County Extension and a member of the White County Historical Society. She loved her family, her many friends and her special extended nursing family and friends.
Per Juanita's request, there will be no visitation at this time. A celebration of life will be planned at a later date. In lieu of flowers, the family asks that memorial contributions be made at any First Bank to the Juanita Harris Nursing Scholarship Fund to benefit a future nursing student.
HARRE FUNERAL HOME, McLeansboro, is in charge of arrangements.