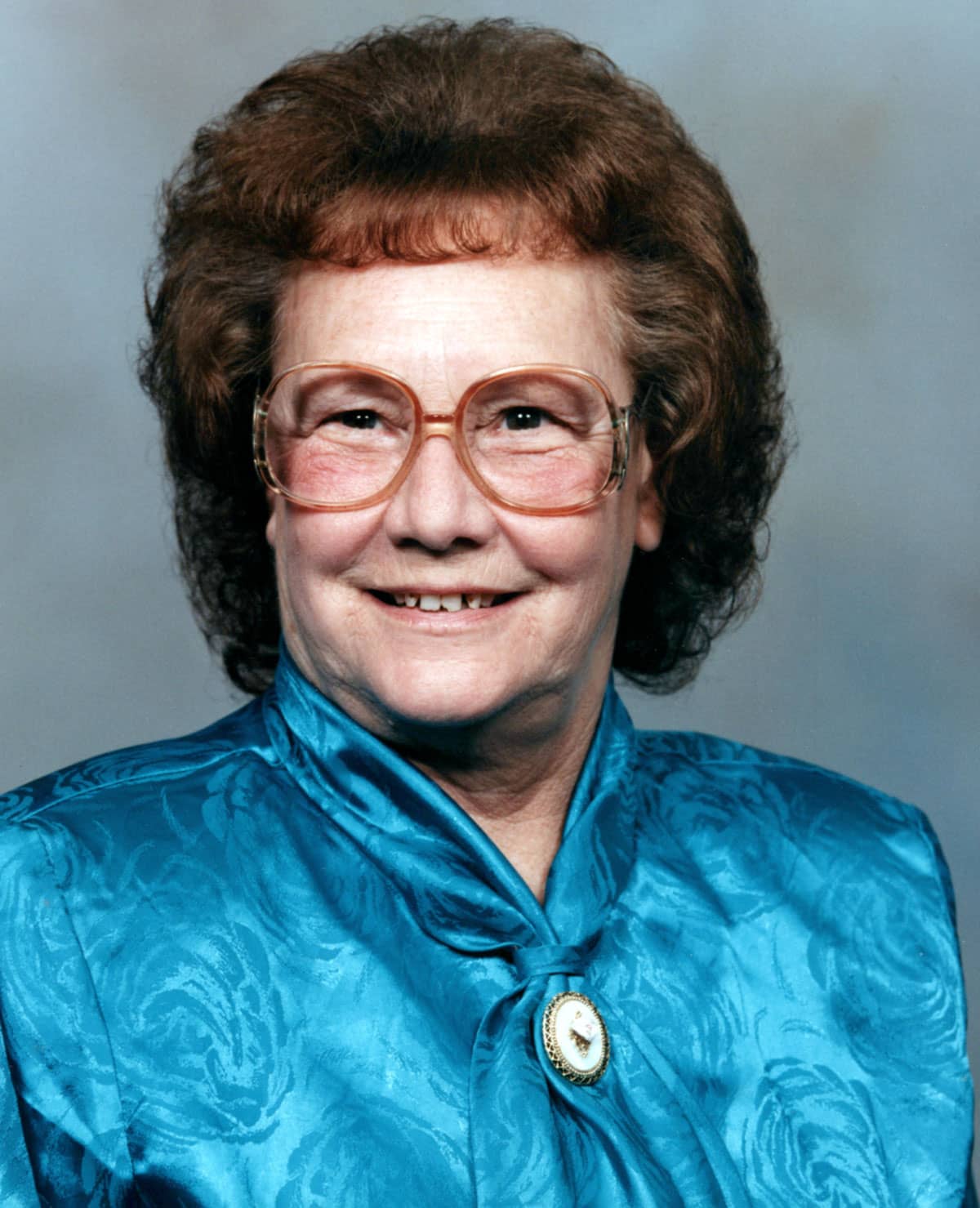 Wanda Marie Brinkley, age 95, of Flora, Illinois, passed away Monday afternoon, October 4, 2021, at Clay County Hospital.
She was born July 29, 1926, in Flora, the daughter of Verdie and Bessie (Strange) Vail.  She was united in marriage to James William Brinkley Jr. on October 15, 1942, in Morganfield, Kentucky, and together they shared 37 wedding anniversaries until his death April 10, 1980.
Wanda enjoyed large family gatherings in her home and tending to her garden.  She was an avid St. Louis Cardinal baseball fan.  Her family was the light of her life and she always made sure she had a gift for all 105 at Christmas.  Wanda was a member of the First Southern Baptist Church in Flora.  She was devoted to her faith in God and served as a true servant to His word.
She is survived by her children: Larry Brinkley of Benton, KY, Janet (Roy) Bricker of Flora, Doug (Violet) Brinkley of Enid, OK, Dianna (Frank) Cricelli of Pocahontas, Kent (Donna) Brinkley of Flora, Maureen (Alan) Tolliver of Flora, and Sam Brinkley of Riverside, CA; 17 grandchildren: Tim (Tina) Brinkley of Benton, KY, John (Tammy) Brinkley of Calvert City, KY, Jeannie (Benny) Mitchell of Benton, KY, Angie (Tom) Tolliver of Fort Wayne, IN; Leroy (Kelly) Martin of Flora, Kelly (Roy) Conard of Flora, Kris (Kory) Snell of Flora, Michael (Jennie) Brinkley of Enid, OK, Brandon (Laura) Brinkley of Alva, OK, Dominic "Nick" Cricelli of Highland, Nathan Cricelli of Highland, Cathy (Carl) Taylor of Flora, Josh (Stevi) Brinkley of Flora, Michelle (Joe) Conrad of Flora, Ashley (Nathan) Jones of Xenia, Amber Brinkley of Riverside, CA, and James Brinkley of Riverside, Ca; 60 great-grandchildren; 15 great-great-grandchildren; 2 sisters: Rajean (Hunter) Connell of Flora and Fran Hilderbrand of Louisville.
She was preceded in death by her parents; husband: James Brinkley Jr.; a daughter: Glenda Brinkley; granddaughter: Elizabeth Brinkley; 6 sisters: Freda Wheeler, Verna Williams, Mary Lagle, Doris Hillebrand, Luceil Holcomb, and Pearl Wheeler; and 2 brothers: Wiley and Ed Vail.
A funeral ceremony will be held 3 p.m. Saturday, October 9, 2021, at Frank & Bright Funeral Home in Flora with Don Lusk Jr. officiating.  Interment will follow in Elmwood Cemetery.  Visitation will be 6-8 p.m. Friday evening at the funeral home.  Memorial donations are suggested to Operation Christmas Star or Flora Academic Foundation and will be accepted through the funeral home.   To share a memory or condolence visit: www.frankandbright.com