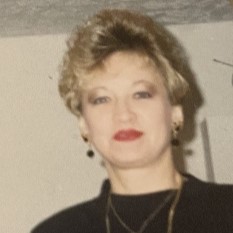 Debra Sue Brewer, 69, of Crossville, Illinois, died Monday, January 23, 2023, at her home. She was born January 18, 1954, in Sandwich, Illinois, the daughter of Wayne C. Reeder and Margaret (Taylor) Reeder. She was married to Ronald Ernest Brewer on June 30, 1998, and he survives.
Debra was a homemaker and enjoyed painting, arts, and crafts. She previously worked at Maier's Grocery in Crossville.
Survivors include husband Ronald Ernest Brewer of Crossville, Illinois; sons Matt Upton and Brad (Lana) Upton of Phoenix, Arizona; sisters Tammy (Dell) Driggers of Grayville, Illinois, and Tina (Dane) Eggertsen of Benton, Illinois; grandchildren Parker Upton, River Upton, Alexis Upton, Trinity Upton, Kaden Upton, and Raymond Brenner; several nieces, nephews, and cousins.
She is preceded in death by her parents; and sister Darla Reeder.
Debra's remains were cremated. Visitation for Debra Brewer is Monday, January 30, 2023, 5-7 pm, at Cook Funeral Chapel in Crossville, Illinois
Cook Funeral Chapel in Crossville, Illinois, is assisting the family.