Community Connection is a daily interview program that airs Monday through Friday on WFIW AM 1390 & 103.3 FM. Each day Jeremy Smith sits down with a different guest to discuss the events that are most relevant for the day. Topics include Local Events, Physical & Mental Health Awareness, Financial Investment and more. If you have a topic or event, and would like to schedule an interview, contact Jeremy via email at jeremysmith@originalcompany.com or by contacting the studio directly at 618-842-2159. Leave a message or comment for Jeremy at 618-842-3715 Ext. 2812.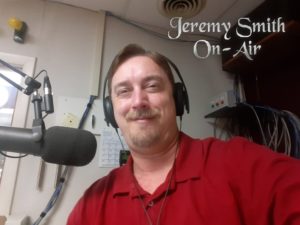 About the Host: Jeremy Smith attended Wabash Valley College in Mount Carmel, IL, where he graduated Magna Cum Laude with an Associates of Applied Science in Radio/Television Broadcasting & Digital Media Technologies. Currently Jeremy is earning his Bachelor of Applied Science in Professional & Organizational Communications online through Penn State University. Jeremy is a Veteran of the U.S. Air Force.
Community Connection
Community Connection Medicare Advantage Open...
Community Connection