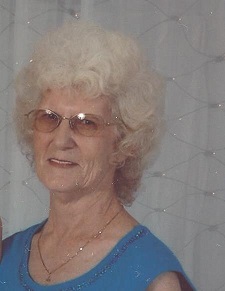 71-year-old Ruth Cropper of Albion died Sunday at her home.  She was a member of the Little Prairie Christian Church of Albion and had worked at Kern Manufacturing as a seamstress.
She is survived by her husband Dennis Cropper of Albion; two daughters Suzanne Kearnes of Albion and Miranda (Bryan) Higginson of Cowling; a son Robin Kearnes of Albion; two stepdaughters Pamela and Denise; three sisters Flora Jean (Albert) Wagner of Aurora, IL, Emma (Donnie) Troyer of Fairfield and Dorothy (Alan) Aman of Osterburg, PA; 6 grandchildren Kristina Conrad, Dawn Bunting, Blakely Higginson, Chelsea Carter, Raymond Higginson and Brianna Manning; a step-grandson Dylan; and five great-grandchildren Dezirae, Joesph, Hailey, Paige and Cloe.
No formal services are planned per Ruth's request.  Memorials may be made to The Van Fun at Little Prairie Christian Church of Albion.  Ingram Funeral Home of Albion is entrusted with the arrangements.